LAS ROSADAS LIFESTYLE
Las Rosadas is blessed with open spaces and natural wonders that provide unparalleled experiences and activities. Spend your days swimming, bird watching, or enjoying wellness programs. Down the road is horseback riding, golf, and scuba. Further afield and connected to the local Jalisco Culture are annual art and Mariachi festivals, shopping in Tlaquepaque and tastings in the town of Tequila. Take time to connect, calm your body, feed your soul, and let your dreams guide you from one adventure to the next. Our in-the-know staff remains committed to the enrichment of our community members and fostering a lifestyle unique to you.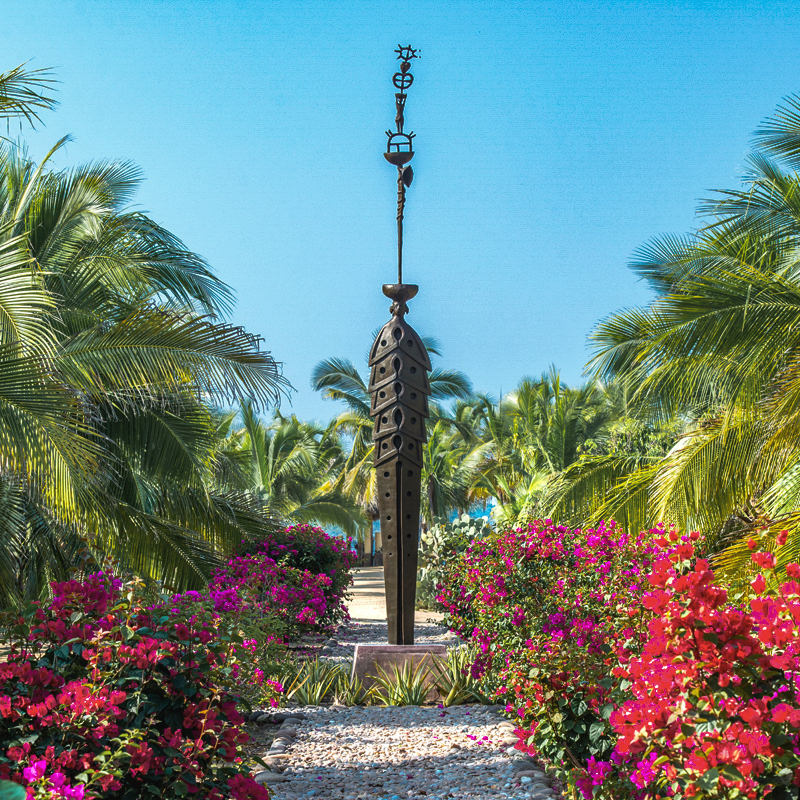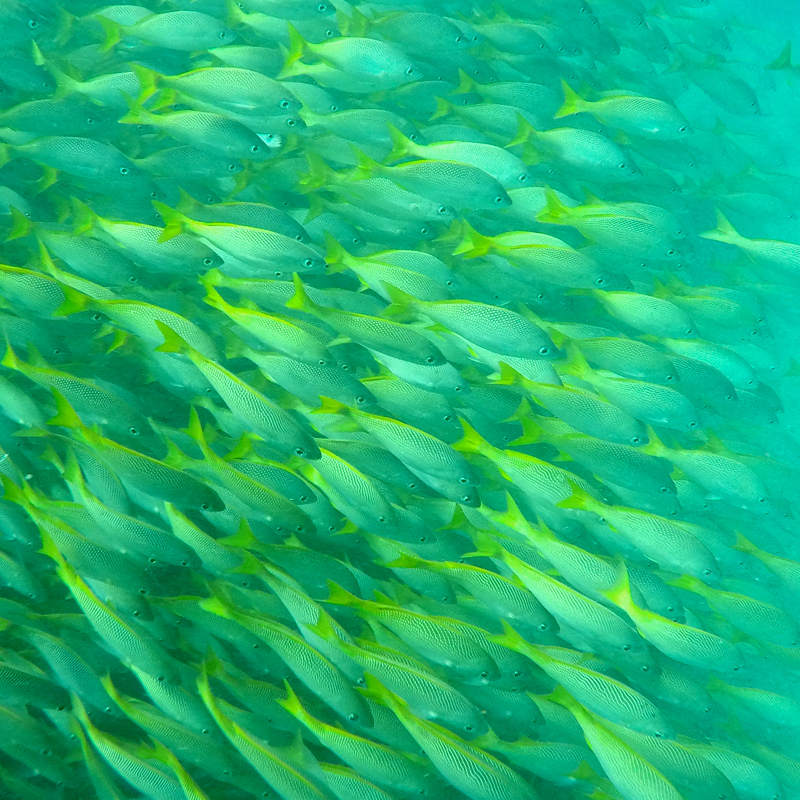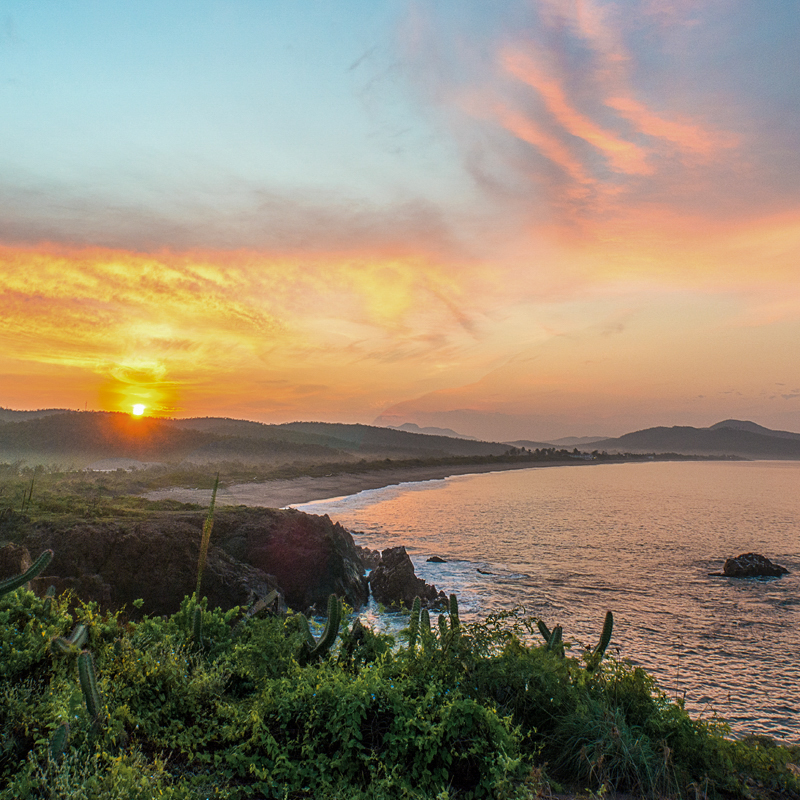 ART & CULTURE
Through art, Las Rosadas maintains and preserves a connection to proud traditions. Sculptures, paintings, textiles, and pottery are paired with architecture and nature in carefully crafted tableaus that stimulate the senses. The curated collection includes the works of Mexican and International artists: Alejandro Santiago, Vladimir Cora, Sergio Hernandez, Amador Montes, Fernando Botero, Maximino Javier, Rodo Padilla, Sergio Bustamante, Tiburcio Soteno, Gloria Elies, and Mike Doyle.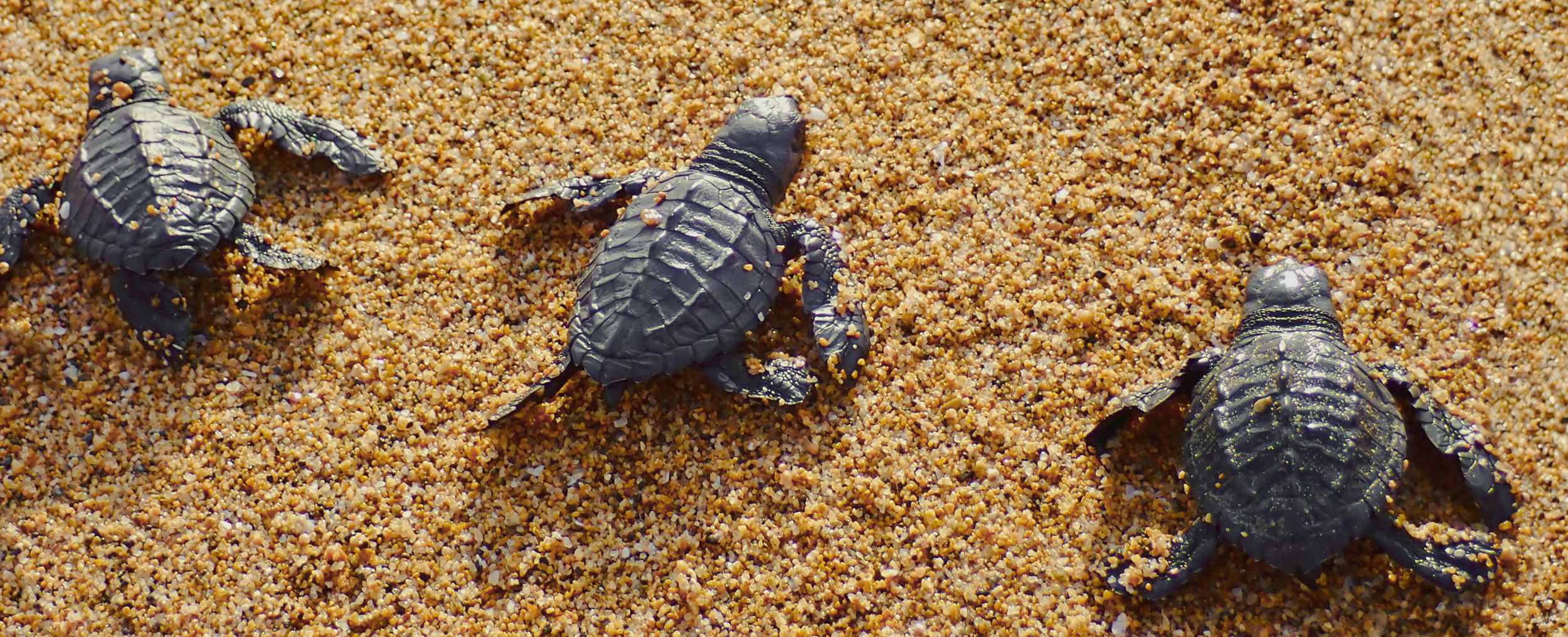 NATURE PRESERVATION
Las Rosadas is set within an extraordinary landscape known as Costalegre. On this strand of largely undisturbed beaches, bays and islands of astonishing raw beauty, an ethos of preservation is shared. Just off our shores is a series of protected islands. To the south is the Chamela-Cuixmala Biosphere Reserve. Adopting this spirit of environmental protection, we set aside the majority of our 387-acre property as a nature preserve and open green space. As you explore, you'll encounter a sea turtle sanctuary along our shores, abundant flora and fauna, wildlife corridors, and a seasonal lagoon filled with migrating birds. We work with a biologist to care for our nature preserve through a specific environmental management plan. We are devoted to creating a community focused on protecting our local ecology for future generations.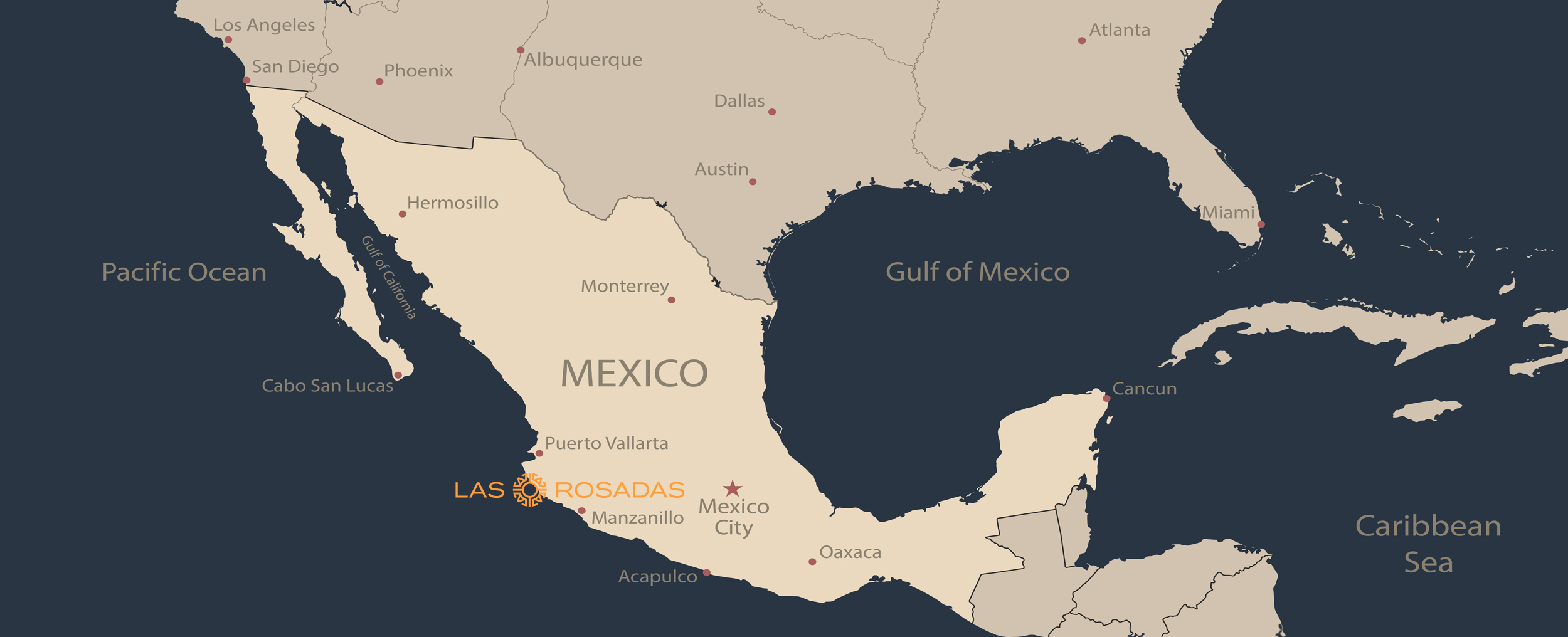 DESTINATION & TRAVEL
The two airports that service Las Rosadas are Puerto Vallarta International Airport and the Manzanillo-Costalegre International Airport. Local plane services can fly you from either airport to an airstrip five minutes from the Las Rosadas gates. A private helicopter can whisk you down the coast. Or, you might prefer to have a private SUV bring you here. Rental cars are available at the airports, or they can be delivered to you at Las Rosadas. Whichever is your preferred mode of travel, our concierge team will assist you with seamless arrival and departure details.
Future plans are in place for a new airport twenty minutes north of Las Rosadas.