OUR TABLE
Arrive, settle in, and come together. Spend barefoot afternoons along our shores. Sip agave spirits as bonfire embers dance in the evening sky. Embrace cooking inspired by the elements. Savor each moment.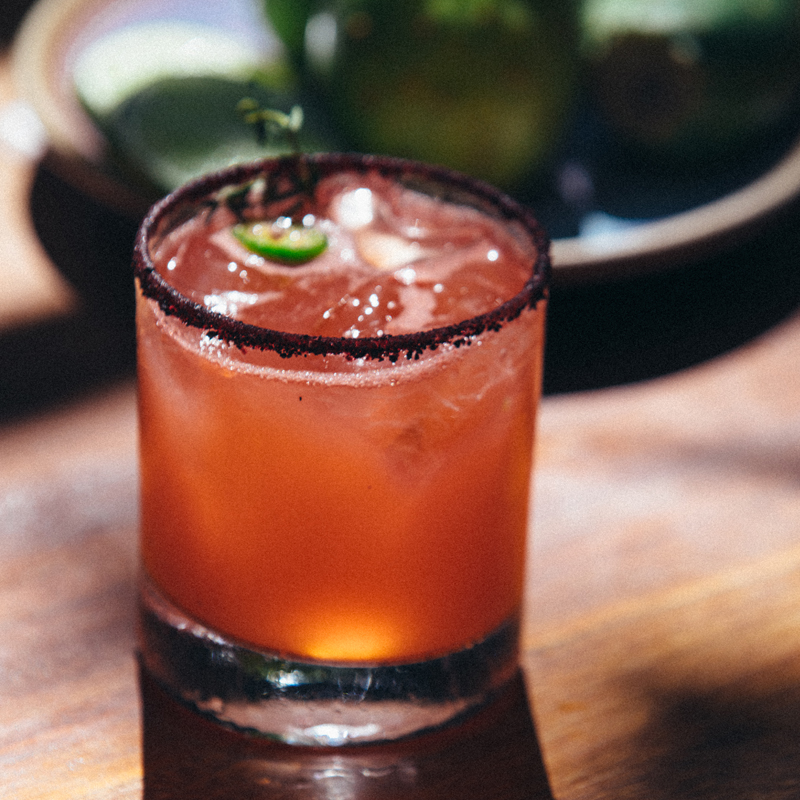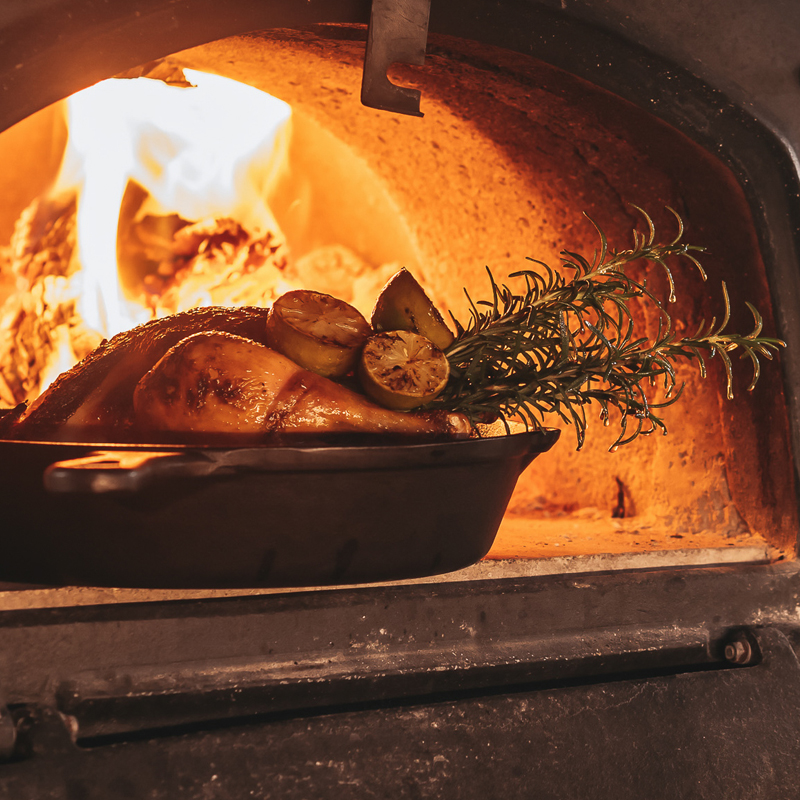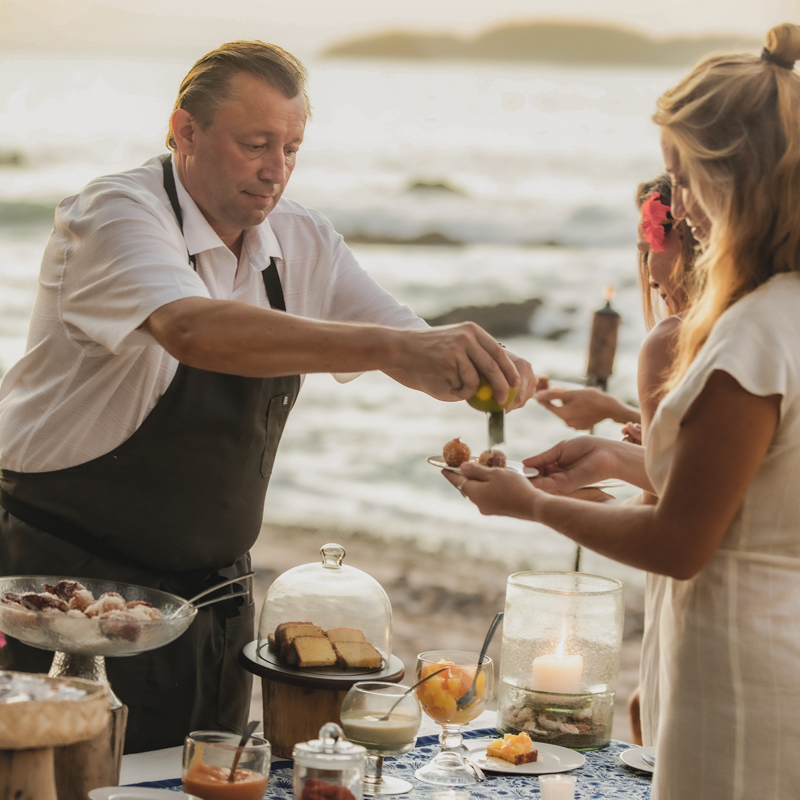 "When I came to Las Rosadas I found a true connection with the food and the elements. Jalisco is very oriented to home cooking - food made here is very simply done with respect to the natural flavors."
– Chef Laurent Manrique
CHEF LAURENT MANRIQUE & LAS TRES NOCHES
Upon arriving at Las Rosadas, Chef Laurent was spellbound by our expansive beaches, unique tropical forest, and natural cave-like formations along our coastline. He and his wife spent their days exploring our beautiful land and enjoying their time together. They savored our flavorful and unpretentious cuisine while their needs were tended to with a certain grace and charm. A newfound creativity ignited within Chef Laurent and a collaborative relationship with Las Rosadas began.
An experience called Las Tres Noches emerged as Chef Laurent forged a deeper connection to Las Rosadas. Over three consecutive evenings in unique natural settings, a series of imaginative multi-coursed dinners are prepared by him and our culinary team. Through food and libations, guests are transported to the utterly exceptional and incredibly inspirational Playa Corazon, La Selva and Las Cuevas. The dramatic milieu, chefs' creations and your group's verve make this an event not to be missed. Please inquire for more details.